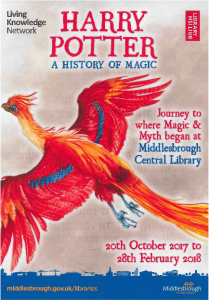 Have you ever wanted to delve into Divination, ponder the peculiarities of Potions and discover magical creatures? Now you can. In partnership with the British Library, Middlesbrough Library will be capturing the traditions of folklore and magic at the heart of the Harry Potter stories. Delving deep into the collections of Middlesbrough Libraries, Dorman Museum and Teesside Archives to bring you a display of magical treasures and tales from your local area,  to celebrate the 20th anniversary of the publication of Harry Potter and the Philosopher's Stone. 
Launching on the 20th October, the exhibition is open during library opening hours and a host of events have been planned to celebrate the launch.
The exhibition is planned to run throughout autumn and into next year. There are a fabulous range of magical  events for Acklam Grange Students to get involved in including specialist workshops on illustrating and writing. Even if you are just discovering the magic of Potter for the first time there will be something that you will certainly enjoy. Reserve your place on events on 01642 729002.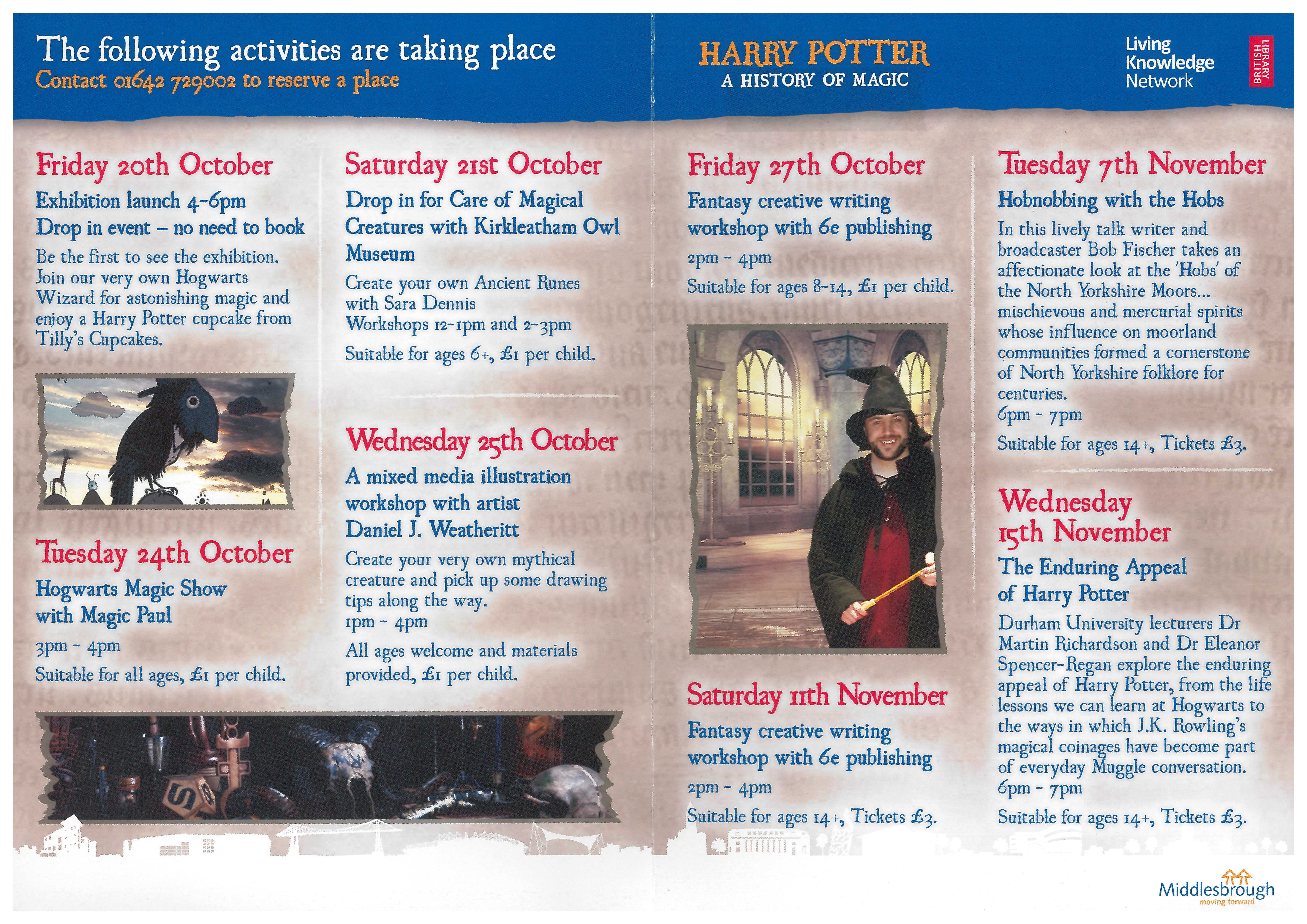 Not to be missed are the Hogwarts Curriculum lectures. Live screenings will take place from the British Library in London. A must see for Harry Potter fans.