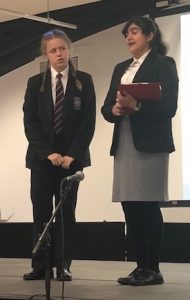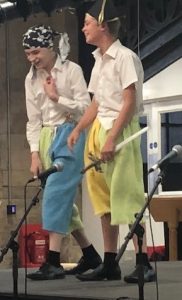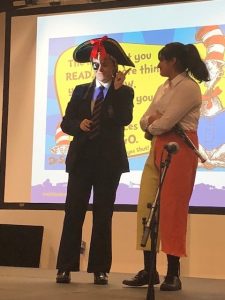 A group of our wonderfully talented Year 9 students recently attended a very important event and performed a scene from a play called 'X Marks The Spot'- an hilarious and poignant portrayal of the importance of reading. The play reflected perfectly the core values at Acklam Grange that reading for pleasure is intrinsically linked to success.
The launch of ' The Middlesbrough Reading Promise' brought a wide range of delegates together, all with the shared goal of making Middlesbrough a 'Reading Town' and ensuring that reading is a priority for all families in the area.
At Acklam Grange we want everyone in our school family to understand the value of reading and make a pledge to be part of 'The Middlesbrough Reading Promise.' So this summer we are asking everyone including students, parents, guardians and staff to make a pledge to become part of something really special and help make Middlesbrough a 'Reading Town.'
How can you get involved?
Visit your local library over the summer and sign up to take part in the ' Summer Reading Challenge'
Read a book together as a family.
Read one of our 50 books to read before you leave school.
Read an 'AGS Literacy Book Of The Month'
Read a non-fiction text about a topic that interests you.
Read a newspaper or an online blog.
Write a review of your favourite summer read.
Create a piece of art to illustrate your favourite book.
Recommend  a book to a friend.
Tweet us a picture of your summer reading @AGS_Literacy. #AGSSummerRead2018
Earn yourself some PRIDE points and share your summer 2018 reading journey with us by responding to the questions in the link below.