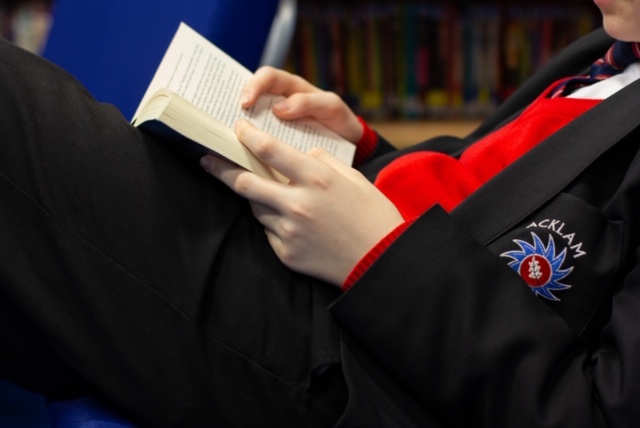 'The more you read, the more things you will know.
The more that you learn, the more places you'll go.'
To support our development of a whole school reading culture we have launched our 2019 Summer Reading Challenge for pupils in Years 7-9.
Students have all been issued with a 'Summer Reading Challenge' bookmark with personalised challenges for each year group. Please encourage your child to participate by encouraging them to read over the summer months.
Students should return completed bookmarks to their English Teacher by Monday 9th September to be entered into a prize draw.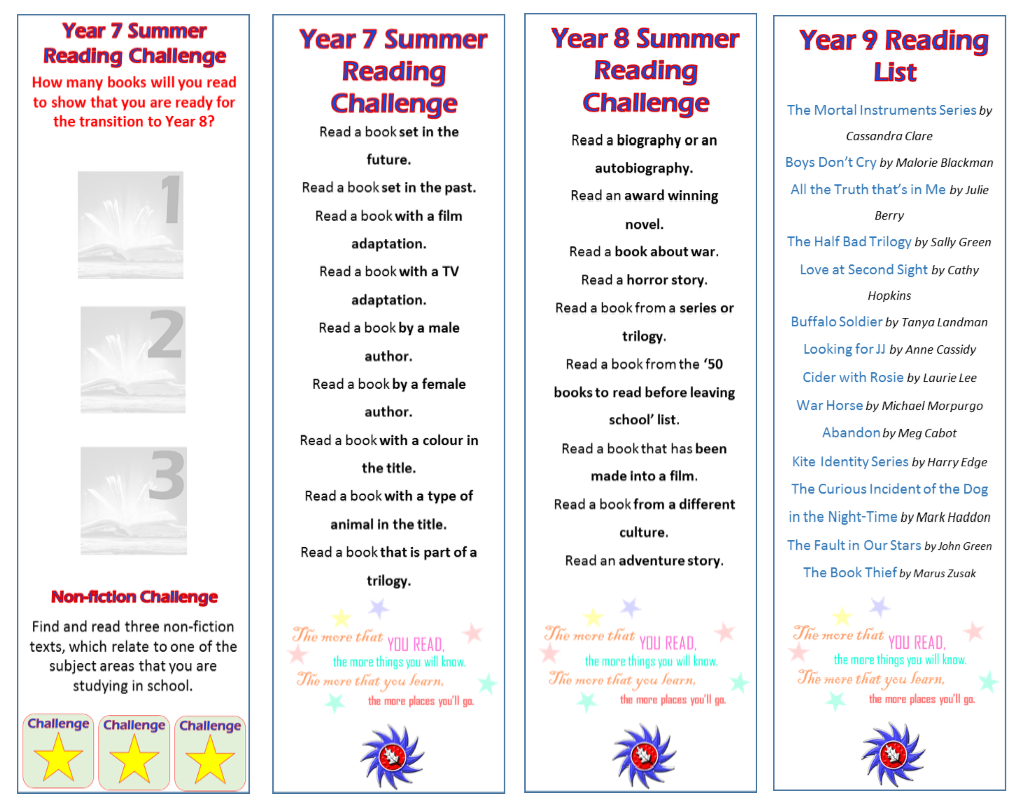 Why is reading important?
Reading is the key to knowledge –  Both fiction and non-fiction books are a great source for learning new things. The more time students spend exploring the more they will extend their knowledge of the world around them.
 Reading encourages critical thinking and empathy – Books challenge students to think about complex issues and provides an opportunity for them to consider the thoughts and feelings of others.
Reading improves vocabulary – Reading helps students discover new vocabulary. Understanding of complex vocabulary develops comprehension and sharpens communication skills.
Reading is good for well being – Both shared and independent reading is good for well being. It is a great way to relax and it is the perfect exercise for the brain to keep it fit and healthy.